My daughter goes through phases, sometimes she drinks milk and sometime she simply doesn't like it so I've been trying to come up with different flavors and tastes to keep her interested in milk. One of the new flavor I tried is pomegranate. I should say, even me, who never drinks milk, had a whole cup of this milkshake! It tastes really good!
POMEGRANATE MILKSHAKE
Preparation time 10 mins | Cook time - nil | Serves 2-3
Recipe Category - Beverages | Recipe Cuisine - World
Ingredients
Pomegranate seeds - 1 cup

Milk - 1 cup

Vanilla Ice cream - 1 scoop

Sugar - 2 tbsp
Check out the other pomegranate recipes
Here are some other milkshakes
Watch this video in English
Watch this video in Tamil
Method
1. Add half the milk, pomegranates arils and vanilla ice cream to a blender. Blend till its all smooth.
2. Strain and mix in the remaining milk.
3. Serve chilled.
Notes
1. I did not add sugar, you can add if you prefer.
2. You can used chilled milk too.
Bible Blessing
With man this is impossible, but with God all things are possible. Matthew 19:26
Until next time,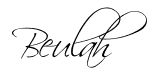 Share this post if you found it useful!