I love milkshakes and this is one of my favorites! Mangoes in any form tastes good but this tastes really yum with a scoop of ice cream. Every summer this is very common in our home, sometimes I make it with ice cream and sometimes without ice cream, both tastes delish! I hate milk so addition of any fruits to milk makes it easier to drink it!
MANGO MILKSHAKE
Preparation time 5 mins | Serves 1 or 2
Ingredients
Mango pulp - 1 cup (or chopped mangoes 1.5 cups)

Milk - 1 cup

Vanilla ice cream - 1 scoop

Sugar - 2 tbsp (optional)
Watch this video in English
Watch this video in Tamil
Here are some other milkshakes
Method
1. Chop the mangoes and add it to a blender.
2. Add the milk and ice cream and blend until smooth.
3. Taste for sugar, if needed, add as per taste.
4. Serve chilled.
Notes
1. You can add any other fruit along with mangoes.
2. Adjust sugar according to the sweetness of the mangoes.
3. You can add cardamom powder or saffron to this for more flavor.
4. Add mango ice cream instead of vanilla ice cream.
Until next time,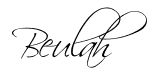 Share this post if you found it useful!