Celebrating One Year of Blogging with this gorgeous Doll Cake!
Today marks one year of my blogging journey, seems just like yesterday since I started writing with my first post Fudgy Cocoa Brownie (of course it's a brownie recipe!!) From there I have progressed to 250 plus recipes, not bad with two small kids tagging along!
It's all because of my Lord Jesus that I have been able to do this, there's no doubt about that! He has given me the strength, wisdom, resources and favor to carry on writing successfully. Many of my friends and family are surprised that I am writing a blog
but all credit goes to my Lord who has helped me throughout. Without God we are nothing but with Him I (we) can do all things!
My favorite verse in the Bible is "I can do all things through Christ who strengthens me" Philippians 4:13
I have always been fascinated and obsessed with photos but I must say when I started writing this blog, my photos were terrible, simply terrible!! Have a look at this Apple and Dates smoothie, that's how I started!! I still have a long long way to go, to perfect the art of photography but I am happy with my progress.
My husband is a constant support, he encourages me a lot which helps me tremendously. He has even contributed to my blog by cooking, clicking and writing a recipe - Potato Fry and Tuna Stirfry. Of course I haven't been successful in coaxing him to cook and write again!! My mom is another person who helps me a lot, mostly by keeping my kids occupied when I am cooking and clicking! If she was not around, then most definitely this blog would not have progressed to 250 recipes! A big thanks to both of them.
To all my friend's and well wishers, who visit my blog and those who take the time to leave comments, thank you! Without you, this blog will not succeed and the comments and hits are a big motivation for me to go on.
Here's a little video that my dear cousin put together to celebrate my blog's one year! I love the idea, the video and the background song she has chosen!! Thank you dear
So to celebrate this anniversary, I made a doll cake! Celebration calls for extravagance and this cake is fitting for a party!
Making a doll cake is actually really simple and easy. You can make this cake for parties and it's a sure hit with all the little ladies!. I 'stole' my daughter's (who is 3 years) doll to make this cake and the next morning when I showed the cake to my kids, they were so keen on pulling the doll out!!
You will need
Cake - 3 or 4 cakes (I have used 5 inch cakes)

Whipping cream - 1.5 cups

Vanilla extract - 1 tsp

Color - I used americolor lemon yellow and chocolate brown

Barbie doll - 1 (or any doll)
For the Cake
You can choose to bake your favorite cake recipe, I chose a small 5 inch cake recipe. Check notes for more details.
Ingredients
All purpose flour/maida - 130 gms

Butter - 110gms

Dark Chocolate - 110gms

Cocoa powder - 1/3 cup

Super fine sugar - 240 gms

Instant coffee granules - 1 or 2 tsp

Oil - 4 tsp

Water - 1/3 cup (80 ml)

Milk or buttermilk - 1/4 cup (60 ml) I used milk

Eggs - 2

Baking soda - 1/4 tsp

Baking powder - 3/4 tsp

Salt - 1/2 tsp

Vanilla extract - 1 tsp
Method
Pre heat the oven to 180 degrees C. Line and grease well, two 5" pans.
1. Add the butter, chocolate, water and coffee granules to a microwave safe bowl or a sauce pan and melt the butter. Stir until it's well combined.
2. Add the sugar and mix in, it will dissolve in the heat.
3. Once the mixture is slightly cool, add the milk and oil. Whisk well.
4. Add the eggs and vanilla extract and beat well.
5. Sift in the flour, baking soda, baking powder, salt. Or pre sift and add.
Fold gently.
6. Pour into two 5 inch pans and bake for 35-40 minutes or until a skewer comes out clean.
7. Let the cakes cool in the pan for 5 minutes, then remove and cool completely.
Bake 4 cakes and wrap it in a plastic foil and leave it in the freezer for a couple of hours. This will make the cake firm and hard and helps in trimming the cake easily.
For the frosting
You can pipe any design on the doll's skirt. This is how I frosted the cake.
Ingredients
Heavy Whipping cream - 1.5 cups ( I used non dairy whipping cream - Tropolite brand )

Vanilla extract - 1 tsp

Americolor lemon yellow - 2 drops

Americolor chocolate brown - 4 drops

Method
1.
Scoop out 1 cup of whipping cream 2 hours before you start to prepare the cream.
3. Place the beaters in the freezer for 15 minutes before whipping the cream.
4. It is recommended to use an ice bath to whip the cream but I did not use it.
5. When the cream is thawed, remove from fridge, add 1 tsp vanilla extract and whip the cream to stiff peaks. The cream will double in volume.
6. If your cream is not whipped to stiff peaks, you will not be able to pipe well. It took me about 7-8 minutes to whip to stiff peaks. Do not over whip, the cream will become butter if you over whip.
8. Divide the cream into two bowl. I needed very less brown color, so removed only a 1/4 of the total amount of cream to add the brown color.
9. Add the yellow color to the larger amount of cream and whip until it's blended.
10. Add the brown color to the lesser amount of cream and whip until it's blended.
To assemble the doll
1. Take the cake from the freezer and cut small 1" hole in the center of each cake. This is to insert the doll into the cake.
2. Keep one cake on a cake board or serving platter and brush some sugar syrup on the cake, I used grape juice. Add a dollop of yellow whipped cream and smooth in around. Leave the center hole free.
3. Keep the next cake layer, brush some sugar syrup and add cream and spread. Repeat for the remaining cakes. Do not add cream to the top most cake.
4. Mark one inch from the outer edge of the top most cake and slice it all around. Trim all around to resemble a dome or a skirt.
5. Remove the doll's dress and wrap it in a plastic wrap to prevent it from coming in contact with the cake. Wrap the doll's hair also in a plastic wrap, if it will come in contact with the frosting.
6. Keep the doll in the cake and check the height of the doll. The hip of the doll should come to the top of the cake. If the doll is too long, cut off a bit of the legs.
7. Crumb coat the the entire doll - add a small amount of frosting, all over the cake sealing all the cake crumbs. Leave the crumb coated cake in the fridge for 15-30 minutes. Then p
ush the doll inside the cake. Add more cream to seal the hole.
8. Meanwhile, scoop some of the yellow and brown frosting in 2 different piping bags fitted with nozzles. I used a leaf tip for the brown frosting and a rose tip for the yellow frosting.
9. Bring the cake out from the fridge and frost as you wish. Also pipe some design over the doll's bodice.
10. Leave the cake in the refrigerator until it sets completely.
Notes.
1. Instead of heavy whipping cream, you can use buttercream too.
2. Using 4 cake layers gives a tall cake and a beautiful skirt, if you don't want such a tall cake, you can use 3 cakes.
3. You can use any butter cake recipe that you like. Choose the size of the cake depending on the number of people you need to serve the cake to. I chose a 5" cake since it was just family. You can choose to bake an 8" or 9" cakes, if you want a bigger size.
4. Either you can bake 3 to 4 same sized cakes and trim the top cake to resemble a dome or bake two 8" cakes and one 6" cake to get the dome shape.
5. Make sure you choose a firm butter cake or a mud cake recipe which will be sturdy.
Until next time,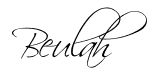 Share this post if you found it useful!