Chicken biriyani is a delightful dish! Weekends are never complete without this dish! So flavorful and aromatic! Everybody has their own way of making this dish and this is the way my family does it. It is easy to make and tastes delicious! This can be made as a one pot dish - in a pressure cooker but we cook the chicken in a pressure cooker and then transfer to an electric cooker. The list might seem long but it's actually very simple to make. This is not one of those complicated method of making biryani!
CHICKEN BIRYANI
Preparation time 20 mins | Cooking time 30 mins | Serves 5-6
Ingredients
Chicken - 1/2 kg

Basmati rice - 2 cups

Water - 3 cups

Onions - 3 medium

Tomatoes - 4 medium

Green chillies - 2 or 3

Ginger garlic paste - 2 tbsp

Mint leaves - 1 handful

Green Peas - 1/2 cup (optional)

Coconut milk - 1 cup

Lemon juice - 1 tsp

Coriander leaves - 1 handful + 3 tbsp

Salt - to taste

Oil - 4 tbsps
Whole Spices
Cinnamon stick - 2 inch stick

Clove - 4

Cardamom - 2

Bay leaves - 3

Fennel seeds - 1/2 tsp

Cumin seeds - 1/2 tsp
Biryani masala
Cloves - 3

Shah jeera - 1/4 tsp

Cinnamon - 1 inch piece

Cumin seeds - 1/2 tsp

Mace - 1 small piece

Star anise - 1
Here are some other biryani recipes
Watch the video in English
Watch the video in Tamil
Method
1. Cut the onions lengthwise, grind the tomatoes to a paste. Get the coconut milk ready. Wash and soak the rice. Wash and clean the chicken with turmeric powder. You can marinate the chicken for 2 hours but I skipped that here.
2. Grind the biryani masala. And take the coriander leaves, mint leaves and one green chilli and blend to a smooth paste.
3. In a pressure cooker, add oil. Once the oil becomes hot, add the items listed in 'to temper' - cinnamon, clove, cardamom, bay leaves, fennel and cumin seeds.
4. Add the onions and green chillies and sauté till the onions turn brown.
5. Add the ginger garlic paste and sauté till the raw smell leaves.
6.
Add the tomato paste and allow it to cook well. For about 3-5 minutes.
7. Add the mint+coriander paste and cook for another 2 minutes.
8. Add the biryani masala and salt. Cook for another 2 minutes.
9. Add the chicken pieces and mix well with the gravy.
10. Add the coconut milk and mix in
. Add 3 cups of water and add the soaked and drained rice. Add the lemon juice and check for salt. Mix well.
11. Pressure cook for 3 whistles, simmer after the 1st whistle.
12. Once the pressure releases, open the lid and
fluff it with a fork or spoon carefully without breaking the rice.
Serve hot with
raita
and
brinjal curry
and eggs!
Notes
1. Adding water is very important. If you add more water, you will get a mushy biryani.
2. Use good quality long grain (basmati) rice.
3. You can also transfer the masala to an electric rice cooker and add the rice to the electric cooker and cook.
4. Soak the rice for atleast 15-20 mins.
5. I have used 1:2 ratio (rice : water). This might change for different brands of rice. Keep that in mind while adding water.
6. If you are using electric cooker, sometimes the cooker might show that it's done cooking even when you feel the rice is not cooked well. In that case, fluff the rice well with a fork and put it in cooking mode again, until it's done.
7. If you're in a hurry and can't grind the biryani masala or don't have all the ingredients to grind the masala, use a good store bought briyani masala.
8.
Use thick coconut milk. I have used a total of 4 cups of water. 3 cups of water + 1 cup of coconut milk.
Until next time,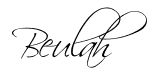 Share this post if you found it useful!