I have posted a Christmas Fruit Cake with eggs and that is the recipe we love the most but when we have to distribute cake for others, I need an egg free version since some of our neighbors don't eat eggs. And for that this recipe works beautifully! I have also posted a Dundee Fruit Cake which is so rich in fruits and nuts, that it's totally delicious!
This cake has no eggs, no alcohol, no caramel and no need to soak the fruits as well. The thing I love about this recipe is that, it has option of using caramel. If you want a traditional fruit cake with caramel then you can add the caramel but if you don't prefer caramel then you can just as well leave it out.
EGGLESS CHRISTMAS FRUIT CAKE
Preparation time 20 mins | Baking time 40 mins | Serves 10 slice
Recipe adapted from - here
Ingredients
For the fruit mix
Fruits and nuts - 3 cups

Fruit juice - 1.5 cups
For the cake
All purpose flour (maida) - 1 and 1/4 cups

Baking soda - 1/2 tsp

Baking powder - 1/2 tsp

Brown sugar - 1 cup

Butter - 85 gms

Yogurt - 1/2 cup

Hot milk - 1/4 cup

Vanilla extract - 1 tsp

Cinnamon powder - 1/2 tsp

Nutmeg powder - 1/4 tsp

Clove powder - 1/4 tsp

Cardamom powder - 1/4 tsp

Coffee powder - a pinch
( If you don't have the spice powders, make your own spice mix by grinding a small piece of cinnamon, one clove, two cardamom, a small piece of nutmeg)
Soaking the fruits
1. For this cake, there is no need to soak the fruits. You can add as it is to the batter.
2. But if you do want to soak, then use any fruit juice, preferably grape juice or orange juice, apple juice.
For the cake
Pre heat the oven to 180 degrees C. Line and grease a 8" baking dish.
1. Drain the fruits completely and add 2 or 3 tbsp of flour from the total flour mentioned and set aside.
3. Add the hot milk and beat again. Add the thick yogurt and vanilla extract and beat again. Batter will look curdled.
4.
Sift in the flour, baking soda, baking powder, salt, cinnamon powder, cardamom powder, clove powder, nutmeg powder and coffee powder.
Fold gently.
5. Now add the drained fruits and nuts and fold it in.
7. Cool in the pan for 15 minutes and then remove from pan and cool completely.
And if you have left over fruit cakes, try these
Notes
1. Like I mentioned before, soaking the fruits is optional.
2. If you don't have brown sugar, use regular white sugar. Brown sugar adds to the color.
3.
Wait for 24 hours to slice the cake. The flavor deepens as the cake cools.
4. If you want to use caramel, add 1 or 2 tbsp of caramel. I have made this cake with caramel but you will have to bake a little longer due to the increased liquid content.
Until next time,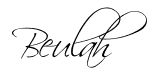 Share this post if you found it useful!