Ever since I made the mango nungu pudding, my husband has been asking me to make it over and over again, we loved the combination of mango and nungu! After getting bored of making that dish, I was thinking of how else to pair mango and nungu and tried out this milkshake and this was another huge hit is my house!
Nungu is called as Ice Apple in English. This fruit is seen only during Summer, mostly in the Sub Continent. It's a lovely fruit from palm trees, with loads of health benefits.
Check out the other Mango Recipes
MANGO NUNGU MILKSHAKE
Preparation time 10 mins | Serves 2
Ingredients
Mango - 1 large

Nungu (ice apple) - 4 or 5

Chilled Milk - 2 cups

Ice Cream - 1 or 2 scoops

Sugar - 2 tbsp
Watch this video in English
Watch this video in Tamil
Here are some other milkshakes
Method
1. Chop the mango and transfer it to a blender. Add the ice cream, sugar and milk and blend well till its smooth.
2. Pour this into a bowl.
Notes
2. If you don't have ice cream, skip that. It still tastes great!
3. Add more sugar if your mangoes are not sweet.
4. I prefer using chilled milk rather than ice cubes but it's your choice.
5. While buying nungu, make sure it's tender and soft.
Until next time,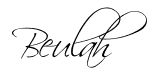 Share this post if you found it useful!