This is a delicious and a filling milkshake and one loved by all kids. Any time I make this milkshake, I know for sure that it will get over soon so I make a large batch. Try this shake for breakfast and I'm sure you will love it!
CHOCOLATE BANANA MILKSHAKE
Preparation time 8 mins | Cooking time nil | Serves 1 or 2
Ingredients
Banana - 1 large

Cocoa powder - 1 tbsp

Ice Cream - 1 scoop

Milk - 1 cup

Sugar - to taste
Here are some other milkshake recipes
Method
1. Chop the banana and transfer to a blender. Add the cocoa powder and ice cream.
3. Add the remaining milk and blend everything well.
Notes
1. Use chilled milk, if you prefer to have the drink cold.
2. If needed add sugar. Mostly with the banana and ice cream you won't need but if you prefer a sweet drink then add as you wish.
3. If you don't have ice cream, then leave it out.
4. If you want the drink more frothy then freeze the banana and then blend it.
Until next time,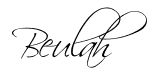 Share this post if you found it useful!