I am always on the lookout for interesting chutney recipes which will taste good with idli or dosa, uthapam or even vada. My friend Rohini Mahesh, shared this recipe of peanut tomato chutney and since I already make a plain peanut chutney, I knew this would taste awesome too!
So I tried this out as soon as she shared it and we had it for oats idli and true to what she said, this chutney tasted absolutely
yum!
One of the reasons why I love this chutney is because, I already love peanuts and this doesn't use coconut and it's very easy to make. Also this chutney does not get spoilt like the coconut chutney so you can use this chutney to pack for lunch boxes too.
Check out the other side dishes for idli and dosa here
PEANUT TOMATO CHUTNEY
Preparation time 8 mins | Cooking time 3 mins | Serves 2
Recipe source - Rohini Mahesh
Ingredients
Peanuts - 1/2 cup

Green chillies - 1 or 2

Garlic - 1 pod

Fennel seeds- 1 tsp

Chopped tomatoes - 2 medium, chopped

Turmeirc powder - 1/4 tsp

Coriander leaves - 1/4 cup

Salt - to taste

Oil - 1 tsp
Here are some other chutney recipes
Method
1. If you're using raw peanuts, then fry them lightly. I used roasted peanuts so used as it is.
3. Add the chopped tomato and green chillie and sauté for a minute. Add the turmeric and sauté for another minute.
Remove from flame and let cool.
6. Add the coriander leaves and blend coarsely.
7. Serve with idli/dosa/vada or uthapam.
Notes
1. Remove the skin of the roasted peanuts and then use.
2. You can also add a piece of coconut to this chutney.
3. If you want the chutney a bit runny, add little water to it.
Until next time,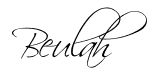 Share this post if you found it useful!