I had a little bit of salted caramel left over after making salted caramel dark chocolate ganache and salted caramel chocolate mousse and I was wondering if I should lick it off with a spoon or do something else with it. Then I decided to make some salted caramel milkshake and salted caramel hot chocolate.
This milkshake is absolutely delicious, a complete indulgence! If you love caramel then this is a recipe that you must try.
SALTED CARAMEL MILKSHAKE
Preparation time 5 mins | Serves 2
Ingredients
Milk - 1.5 cups

Ice cream - 1 large scoop
Salted caramel sauce - 3 tbsp

Dark chocolate - 2 tbsp, chopped

Caramel chocolate - 4 squares (I used cadbury silk caramello )
Here are some other milkshakes
Method
Notes
2. No need to add sugar to this.
3. If you want to serve this cold, then use chilled milk.
Until next time,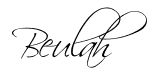 Share this post if you found it useful!