My mother in law is an expert when it comes to cooking but then I can never blog any of her recipes since it's all a random addition of ingredients. She is so experienced that she just keeps adding the ingredients randomly and they turn out so well!
One day I saw her making this cabbage chutney and I could not get any proportion out of her but then I tried following her steps and then finally came out with this delicious and easy chutney recipe!
My husband and me simply loved it! We had it with instant oats dosai and it was a healthy and delicious breakfast!
CABBAGE CHUTNEY
Preparation time 10 mins | Cooking time 10 mins | Serves 2
Ingredients
Cabbage - 1.5 cups shredded or chopped

Tomato - 3

Coconut - 1/2 cup, chopped pieces

Green chilli - 1 or 2

Sambar powder - 1 tsp

Salt - to taste
To Temper
Oil - 1 tsp

Mustard seeds - 1/2 tsp

Urad dal - 1/4 tsp

Curry leaves - 1 sprig
Some other chutney recipes
Method
2. Saute for about minutes. Then add the salt and sambar powder. Mix well. Let it cool.
3. Once cooled, transfer the contents to a blender and add the chopped coconut pieces and blend to a smooth paste.
4. Transfer to a bowl. In a small tadka pan, temper with the given ingredients and add it to the chutney.
Notes
1. You can add a small piece of tamarind too while blending.
2. I used home made sambar powder. You can use any masala of your choice.
Until next time,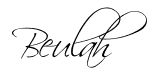 Share this post if you found it useful!