I recently went for a potluck with friends and desserts was my lot. I was only too thrilled! I ended up taking so many things! I made this 3 ingredient brownie, DDL ice cream, Chocolate brownie muffins, Eggfree chocolate brownie muffins, coffee panna cotta, tutti frutti ice cream and chocolate mousse with ganache! I will be posting the other recipes soon!
I started my preparations 2 days ahead and I was exhausted by the end of the previous evening of the event and only then I remembered I had to bake one more set of brownies. I was too tired to bake anything and as I was searching the net, I came across this recipe and it seemed too easy and looked too delicious! So I called my husband and asked him to get me some nutella and I made these brownies.
These were so ridiculously delicious, I coudn't believe such a simple recipe gave me such rich fudgy brownies! I served these brownies with DDL ice cream and it was such a great combination! All the kids went absolutely crazy for these!
3 INGREDIENT NUTELLA BROWNIES
Preparation time 15 mins | Baking time 25 mins | Makes 16 squares
Adapted from here
Ingredients
Nutella - 1 and 1/4 cup (13 oz)

Eggs - 2 large

All purpose flour (maida) - 1/2 cup
Optional ingredients
Vanilla extract - 1 tsp

Salt - 1/4 tsp

Instant coffee granules - 1/4 tsp
Method
2. Take the eggs in a large bowl and add the vanilla and beat well for a minute.
5. Transfer the batter to the prepared pan and bake in the pre heated oven for 25 minutes or until a skewer comes out with only a few crumbs sticking to it.
Notes
1. I used all the optional ingredients mentioned above.
2. If you want perfect squares, refrigerate the brownie and then cut into squares.
Until next time,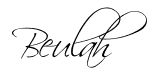 Share this post if you found it useful!