This is one of the healthiest drinks you can drink. The blend of carrots and coconut is a perfect way to start off your day. You can make this like how I have made or just make carrot juice and mix it with coconut milk. Either way it works. I added a bit of cane sugar for taste, you can skip it and make it a complete health drink.
COCONUT CARROT JUICE
Preparation time 5 mins | Makes 2 cups
Ingredients
Carrots - 2

Coconut - 1/2 of 1 whole

Cane sugar - 2 tbsp

Water - about 1.5 cups

Cardamom - 2
Method
1. Add the carrots and coconut to a blender and add the cane sugar.
2. Dry grind for 10 seconds and then add 1 to 1.5 cups of water and blend to a paste.
3. Strain the juice. Transfer the residue back to the blender and add another 1/2 to 1 cup of water and blend again.
4. Strain it again by pressing well with a spoon. Discard the residual pulp.
Notes
1. You can skip the cane sugar, the sweetness of the carrots may be enough to make the drink sweet.
2. If you have some left over coconut milk or store bought coconut milk, you can simply make the carrot juice and mix the coconut milk to it.
3. Sometimes I reduce the coconut and add only about 1/3 cup of chopped coconut pieces.
4. If giving for kids, give the first thick juice. The second juice will be diluted.
Until next time,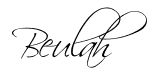 Share this post if you found it useful!