If you're looking for an easy, no work, egg free chocolate cake then look no further than this recipe! This is the simplest chocolate cake ever and it tastes so good too! This cake does not use eggs, butter or milk, all ingredients will be easily and readily available in your kitchen! Apparently this cake was created as a result of rationing during World War II when milk, eggs, butter were scarce.
The method of preparing this cake is also very easy and different. There is no need to line or grease the tin. You just have to add all the dry ingredients in the cake pan, make 3 wells in the dry ingredients and then add the 3 wet ingredients, mix well and bake!! It doesn't get easier than that!
But I was baking this cake for guests who were coming home and I did not feel the need to risk having the cake stuck to the pan!! So I lined my pan and prepared the batter in the conventional method.
This cake is pretty similar to the other dairy free eggless chocolate cake in my blog. Just as that cake, this cake tastes great with any frosting. I used whipped cream, you can use buttercream or ganache too or any other frosting.
WACKY CHOCOLATE CAKE
Preparation time 15 mins | Baking time 25 mins | Serves 8-10
From - here
Ingredients
All purpose flour - 1.5 cups (213 gms)

Sugar - 1 cup (198 gms)

Unsweetened cocoa powder - 4 tbsp (22 gms)

Vinegar - 1 tbsp

Vegetable oil - 6 tbsp (I used sunflower refined oil)

Water - 1 cup (240 ml)

Baking soda - 1 tsp

Salt - 3/4 tsp

Instant coffee granules - 1 tsp

Vanilla extract - 1 tsp
Watch the video in English
Method
1. Preheat the oven to 180 degrees C. Keep an 8 inch pan ready (greasing is optional)
2. Add the flour, sugar, cocoa powder, baking soda, salt and coffee powder in a bowl and mix well.
3. Add the water, vegetable oil, vinegar and mix all together to make a smooth batter.
4. Pour into the pan and bake for 25-30 minutes or until a skewer comes out clean.
5. Let cool for 10 minutes and then remove the cake from the pan and cool completely.
Frosting
I frosted the cake with whipped cream. I used 3/4 th cup of whipping cream, whipped it to stiff peaks and then frosted it. Check this post on how to whip cream to stiff peaks for more details on how to whip cream.
Check out this detailed post on how to frost a cake easily.
Notes
1. As mentioned earlier, greasing the pan is optional. Preparing the batter is also your choice.
2. You can use hot water instead of plain water.
3. I measured 1 cup of sugar and then pulsed it in a blender before using, as the sugar that we get here has large granules that does not dissolve easily.
4. You can make cupcakes also using this recipe.
5. You can also add the coffee to the water, heat the water and then add it to the dry ingredients.
Until next time,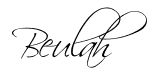 Share this post if you found it useful!