Lemon Rice is a flavorful, easy and simple rice that you can pack for kids lunch box. Since my kids are very little, they prefer these kind of variety rice in their lunch boxes instead of sambar/kuzhambu rice. I add some cashews and peanuts to make it more crunchy for them.
If you want some variety, check out this
lemon peas rice
.
This pairs very well
potato roast
.
Lemon rice is also a great option to pack when we have to travel. I remember as a kid, my mom always used to pack lemon rice when we went in train. It was always lemon rice or tamarind rice or curd rice with potatoes whenever we went on vacations. It doesn't spoil and always tastes so flavorful.
You can also prepare this with leftover rice.
If you have left over rice, then this is the quickest, tastiest dish you can make!
LEMON RICE
Preparation time 10 mins | Cooking time 5 mins | Serves 2
Ingredients
Uncooked rice - 1/2 cup

Lemon juice - 1/2 tbsp

Turmeric powder - 3/4 tsp

Peanuts - a handful

Cashew - few

Salt - to taste
To Temper
Oil - 1 tbsp

Mustard seeds - 1/2 tsp

Urad dal - 1/4 tsp

Channa dal - 1/2 tsp

Curry leaves - few

Red chilli - 3
Method
1. Add salt and cook the rice and spread it in a plate to cool. You can add a tsp oil to the cooked rice so that it doesn't stick. But that's optional.
2. In a pan, heat the oil. Add the mustard seeds, urad dal, channa dal, curry leaves and red chillies.
3. When the mustard seeds splutter, add the peanuts and cashews and roast for 2 minutes.
4. Add the t
urmeric powder and mix well. After a minute s
witch off the flame.
5. Now add the lemon juice and mix everything together.
6. Add the cooked rice and mix well. You can switch on the flame again to re heat the rice and serve.
Notes
1. You can add more red chillies. My kids don't prefer spice so I added only one.
2. You can also add some grated ginger for added flavor.
3. You can increase or decrease the lemon juice depending on your preference.
4. You can skip the cashews.
Until next time,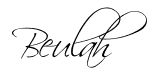 Share this post if you found it useful!