Coconut milk enhances the flavor of the pulao. I always add coconut milk to all my pulao recipes. I always prefer the taste of pulao with coconut milk than without it. This time I was making a small batch of pulao just for my kids and I decided to make a coconut milk pulao for them using only coconut milk. This made the pulao so rich and so tasty. You can use half water and half coconut milk too.
COCONUT MILK PULAO
Preparation time - 15 mins | Cooking time 15 mins | Serves 1 or 2
Ingredients (My 1 cup = 240ml)
Basmati rice - 1/2 cup

Coconut milk - 1 cup

Onion - 1 medium, sliced

Green chilli - 3 (I used only 1)

Ginger garlic mint paste - 1 tsp

Coriander leaves - few chopped

Salt - to taste

Ghee - 2 tbsp
Whole spices
Cinnamon stick - 1

Bay leaf - 1

Black stone flower - 1

Cumin seeds - 1/4 seeds
Method
1. Wash and soak the basmati rice for 15 mins.
2. In a 2L pressure cooker, heat the ghee. Add the cinnamon, bay leaf, black stone flower and cumin seeds.
3. When the cumin seeds splutter, add the sliced onions and slit green chilli.
4. Add some salt and saute until the onions turn translucent.
5. Add the ginger garlic paste and saute until the raw smell leaves.
6. Next add the coconut milk and mix well
7. Drain the rice and add it in. Check salt and add more if needed.
8. Mix well and add some chopped coriander leaves.
9. Close the pressure cooker and cook for 2 whistles. Switch off. When the pressure settles, open the cooker and fluff the rice with a fork.
Enjoy with a tasty gravy!
Notes
1. You can use half coconut milk and half water too.
2. Since I was making for my kids I used only 1 green chilli. You can use more.
3. You can make your own coconut milk or use store bought. Here is a post on how to make homemade coconut milk.
4. You can used only ginger garlic paste and add mint separately.
5. I use 1:2 ratio for my basmati rice. Use the normal measure you use for the brand of basmati rice you use.
6. You can add some carrots or peas too.
Until next time,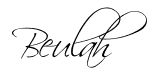 Share this post if you found it useful!