Lamingtons are nothing but square vanilla sponge cake dipped in chocolate and rolled in dessicated coconut. These lamingtons originated in Australia. It is believed to be named after Lord Lamington who was the Governor of Queensland.
I have always wanted to make a lamington cake and I finally made it and it tasted absolutely delicious!
Everybody who had it simply fell in love with the cake!
The vanilla cake, chocolate frosting and the coconut was just perfect! You've got to taste it to believe how good this is!! My next agenda is to make Pink Lamingtons!!
Today marks the 4th anniversary of my blog! What better way to celebrate than with my favorite lamingtons! I thank God for helping me through and through and for blessing this blog and making it a blessing to many! A big thank you to all who read the blog and leave comments!
Here's what I posted on my previous blog anniversaries!
1st blog anniversary - How to make a Doll Cake.
2nd blog anniversary - Strawberry Chocolate Chip Loaf.
3rd blog anniversary - Neapolitan Cake.
You can choose any vanilla cake for this recipe. Make sure you bake it in a square pan. I made these lamingtons with this Best Butter Cake recipe. Or you can chose from one of these vanilla cake recipes. You can make these lamingtons with an egg free vanilla cake as well. You can also fill this cake with cream or jam before covering it with chocolate.
LAMINGTONS
Total preparation time including baking 2 hrs | Makes 20
Ingredients
Square vanilla cake - 1

Chocolate ganache - around 2 cups

Desiccated coconut - 100 gms
For the ganache
Dark chocolate - 400 gms

Cream - 250 ml
Watch this video in English
Watch this video in Tamil
Method
1. Bake the cake and let it cool completely. You can also cling wrap and cool it in the refrigerator.
2. Prepare the chocolate ganache following this steps in this recipe - How to make chocolate ganache.
3.
Spread the desiccated coconut in a small plate.
4.
Take the cake and trim the top to make it even. Then cut the cake into squares.
5. Take a piece of the cake with a fork and dip it in the chocolate mixture. Hold and tap lightly for the excess ganache to drip off.
6. Sprinkle desiccated coconut all over the ganache covered cake by rotating the fork gently.
7. Place it on a cooling rack for the ganache to set or you can refrigerate it too. Keep a plate under the cooling rack to catch the drip off ganache.
8. Repeat with all the other cake squares.
9. Let set and enjoy!
Notes
1. The cake that I have used is an extremely soft cake, so it is important to refrigerate the cake for sometime before dipping in chocolate otherwise it will break off.
2. Make sure the chocolate ganache is slightly runny. If it thickens, heat it in the microwave for 30 seconds, mix and use again.
3. Pour the ganache in a deep bowl which will make it easy to dip the cake in.
4. Cut the cake into small squares. Do not cut the cake into large squares.
5. You can use any chocolate frosting instead of ganache.
6. If you have refrigerated the cake either for cooling the cake or for the ganache to set, wait for 45 minutes (for the cake to come to room temperature) before serving.
7. The measures given are for a cake baked in an 8 inch pan. Which ever recipe you use, make adjustments accordingly.
Bible blessing -
The LORD is for me, so I will have no fear. What can mere people do to me? Psalm 118:6
Until next time,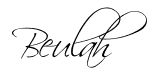 Share this post if you found it useful!