Mushroom is a great source of protein, calcium and iron. It is also rich in Vitamin D and selenium, a powerful anti oxidant. I love mushrooms and try to include them atleast once every 10 days. I usually make this mushroom biryani, which we love. This time I made this mushroom gravy, which is creamy and delicious. This goes well with roti or even dosai.
MUSHROOM GRAVY
Preparation time 15 mins | Cooking time 20 mins | Serves 2-3
Ingredients
Mushroom - 200 gms

Onion - 1

Tomato - 2

Ginger - 1 inch piece

Garlic - 7 pods

Green chilli - 2

Turmeric powder - 1/4 tsp

Red chilli powder - 1/2 tsp

Coriander powder - 1 tsp
Cumin powder - 1/2 tsp
Garam masala - 1/2 tsp
Fennel powder - 1/2 tsp

Curry leaves - few

Water - 1/3 cup

Fresh cream - 2 tbsp

Coriander leaves - few chopped

Salt - to taste

Oil - 3 tbsp
Whole Spices
Cinnamon - 1

Bay leaf - 1

Clove -2
Method
2. In a wok, heat the oil. Add the cinnamon, clove and bay leaf. Saute for a few minutes.
4. Add all the masala mentioned and cook for 3 minutes. Add the curry leaves.
6. Add the water and cook till the mushroom is well cooked.
Notes
1. If you like some texture in your gravy, do not grind the onion and tomato. Chop them fine and add it in.
2. The mushroom will leave some water while cooking so do not add too much water.
3. Adding water also depends on the consistency of the gravy you prefer.
Until next time,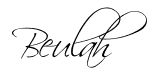 Share this post if you found it useful!