Black Eyed Peas is also known as Karamani in Tamil and Lobia in Hindi. This is a thick and rich gravy made with and it goes well with chapathi. Black eyed peas are rich in protein and fibre. I mostly make a lobia biryani for my kids lunch box and I make a lobia sundal too with these legumes for their snack boxes.
BLACK EYED PEAS CURRY
Preparation time 15 mins | Cooking time 20 mins | Serves 3
Ingredients
Black Eyed Peas - 1/2 cup

Onion - 1

Tomato - 2

Ginger garlic paste - 1 tsp

Green chilli - 2

Red chilli powder - 1/2 tsp

Coriander powder - 1/2 tsp
Turmeric powder - 1/4 tsp

Sambar powder - 1 tsp

Garam masala powder - 1/2 tsp

Mint leaves - a handful

Fresh cream - 2 tbsp

Kasturi methi - 1 tsp

Lemon juice - 1 tsp

Coriander leaves - a handful

Salt - to taste

Oil - 3 tbsp

Bayleaf - 2

Cumin seeds - 2 tsp
Method
1. Wash and soak the lobia for 6 hours.
2. In a pressure cooker, heat the oil and add the cumin seeds and bay leaf.
3. When the cumin seeds splutter, add the chopped onions and green chilli.
4. When the onion is translucent, add the ginger garlic paste. Saute till the raw smell leaves.
5. Add the chopped tomatoes and cook until the tomatoes are soft and well cooked.
6. Add the red chilli powder, coriander powder, turmeric powder, sambar powder, garam masala and mix well. Cook for 3 minutes.
7. Drain the lobia and add it in. Mix with the gravy.
8. Add the mint leaves and the fresh cream. Mix well.
9. Add 1/2 cup of water and salt. Mix again. Close the pressure cooker and cook for 4-6 whistles or until the lobia is soft and well cooked.
10. Open the cooker when the pressure settles and add the kasturi methi.
11. Add the lemon juice and cook for 2 more minutes.
12. Add the coriander leaves and switch off.
Notes
1. This is a thick dry gravy, if you want a semi dry gravy, add little more water.
Until next time,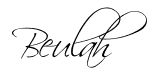 Share this post if you found it useful!