Potato sandwich can be made quickly for an evening snacks or for a quick breakfast. It's easy to make and kids always love potatoes!
Ingredients
Potatoes - 2, medium

Onion - 1, chopped

Cheese slice - 4

Frozen corn - 2 tbsp

Bread slice - 8

Coriander leaves - few

Red chilli powder - 1/2 tsp

Pepper powder - 1/4 tsp

Chat masala - 1/4 tsp

Cumin powder - 1/2 tsp
Garam masala - 1/4 tsp

Salt - to taste
Method
1. Pressure cook the potatoes for 5 whistles or until well cooked. Peel and mash well.
2. To the mashed potatoes, add the onion, coriander leaves, corn, red chilli powder, pepper powder, chat masala, cumin powder, garam masala and salt. Mix well.
3. For adults - Place bread slice on the toaster, keep the filling and another slice of bread and toast.
4. You can use the toaster or toast it on tawa.
5. For kids - spread sauce to the bread slices, keep the filling, top it with cheese and another bread slice and grill.
6. Tasty potato sandwich is ready.
Step by step pictures
1. Mash the cooked potatoes
4. Add all the masala and salt.
6. Add the filling to the bread slices and grill in a toaster or tawa.
7. Tasty potato sandwich ready



Notes
1. For adults, you can use mint or coriander chutney to spread on the bread slices.
2. Leave out the red chilli powder, if making for kids.
Bible blessing -
"Do Not Be Afraid. Stand Firm And You Will See The Deliverance The Lord Will Bring You Today. The Egyptians You See Today You Will Never See Again. Exodus 14:13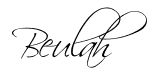 Share this post if you found it useful!