I love making my own spice powders, simply because it's unadulterated and flavorful and easy!! Here is the simple and easy method by which I make my pepper powder.
HOMEMADE PEPPER POWDER
Preparation time 15 mins | Cooking time 3 mins | Makes about 3/4 cup
Ingredients
Some other homemade powders
Method
1. Dry roast the pepper corns for 3 minutes and then set aside to cool.
2. In a dry mixie jar, add the pepper corns and grind for about a minute to make a smooth powder.
3. Give a break for 5 minutes and blend again. Open and check if the powder is fine if not you can grind it again.
4. Now spread it on a plate to cool down and then store in a bottle.
Notes
1. I dry roast the pepper corns as it's more flavorful when roasted and it increases the shelf life.
2. Make sure you store the powder in a clean dry bottle.
Until next time,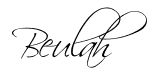 Share this post if you found it useful!