This peanut chutney is yummy and can be made easily. I tasted this first in my mother in law's house and I have loved it ever since. I like to make something different for idli and dosa and keep trying different side dishes. This chutney goes very well with idli and dosa, it tastes great.
PEANUT CHUTNEY
Preparation time 8 mins | Cooking time 1 min | Serves 2
Ingredients
Peanuts - 1/2 cup

Small onions - 15

Red chillies - 4

Garlic pearls - 4 (optional)

Tamarind - small piece

Oil - 1/2 tsp

Salt to taste
To Temper
Oil - 1 tsp

Mustard seeds - 1/2 tsp

Urad dal - 1/4 tsp

Curry leaves - few
Here are some other chutney recipes
Method
1. Dry roast the peanuts till they are slightly browned and a nice aroma arises. Remove skin and set aside.
2. In a pan, add 1/2 tsp oil and add the onions, garlic, red chillies and tamarind. Saute until the onions become slightly brown.
3. Remove from heat and allow to cool. Then transfer to a blender along with the peanuts and salt and add required water and blend to a smooth paste.
4. In a small tadka pan, add 1 tsp oil. Add the mustard seeds, urad dal and curry leaves. Once this splutters, add this to the ground chutney and mix well.
Notes
1. The peanuts makes the chutney slightly sweet. You can compensate that by adding 4 red chillies. If you don't mind the sweetish taste, reduce the red chiilies.
2. Garlic is optional.
3. You can even reduce the peanuts to 1/4 cup and still get a yummy chutney. If reducing the peanuts, reduce the shallots too.
4. If you're using roasted peanuts, you can skip frying the peanuts and directly use after peeling the skin.
Until next time,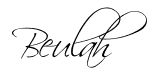 Share this post if you found it useful!