Peas Pulao is one of the easiest to make, takes very little time to make and also one of the most delicious and flavorful and most sought after in rice variety, a great lunch box recipe too and also a party favorite. We make this very often in our home and no one complains! This goes well with any non veg or veg gravy or even with plain raita.
Today we had it with Paneer Butter Masala.
The taste of this pulao can be enriched by adding coconut milk or even plain milk. If you don't prefer milk, you can add water. Use fresh peas, if not frozen peas. This can also be made as a one pot meal.
If you want to make this in a pressure cooker, check out this pressure cooker peas pulao.
PEAS PULAO
Preparation Time 5 mins | Cooking time 25 mins | Serves 4
Ingredients
Basmati Rice - 2 cups

Peas - 1 cup

Ginger garlic paste - 2 tbsp
Coconut milk - 1 cup

Green Chilli - 1

Water - 3 cups

Salt - to taste

Mint leaves - few

Coriander leaves - few

Lemon juice - 1 tbsp
To Temper
Oil - 2 tbsp

Cinnamon - 1

Cloves - 3

Cardamom - 2

Fennel seeds - 1 tsp (optional)

Bay leaf - 1
Method
1. Wash and soak the basmati rice for 20 mins.
2. In a pan or kadai, add oil, cinnamon stick, cloves, cardamom, fennel seeds, green chilli and bay leaf.
3. Saute for a couple of minutes and then add the ginger garlic paste. Saute for 3-4 mins until the raw smell leaves.
4. Add the green peas and mix.
5. Add the coconut milk, lemon juice and salt. Mix well and allow to boil.
6.
Once this boils, turn off the heat and transfer to the electric cooker.
7.
If your using pressure cooker, then continue the following steps in the pressure cooker itself. My mum always uses the electric cooker for rice.
8. Add the drained basmati rice, coriander leaves and mint leaves. Add the remaining 3 cups of water. Check for salt and close the lid.
9. Open after the rice is done and fluff the rice with a fork.
Notes
1. Adding water is very important. If you add more water, you will get a mushy pulao.
2. Use good quality long grain (basmati) rice.
3. I have used 1:2 ratio (rice : water). This might change for different brands of rice. Keep that in mind while adding water. You can follow the ratio you normally do for long grained rice.
4. If you are using electric cooker, like how I have done, sometimes the cooker might show that it's done cooking even when you feel the rice is not cooked well. In that case, fluff the rice well with a fork and put it in cooking mode again, until it's done.
5. If you don't prefer coconut milk, add 1 cup of plain milk. Coconut milk enhances the flavor. If you don't prefer both, just add water.
Until next time,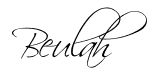 Share this post if you found it useful!