This recipe has a slight variation from the normal french fries, as in it has more masala and more flavor! This is the Indian French Fries!! We love both versions, this one tastes little better because of all the masalas mixed in it.
MASALA FRENCH FRIES
Preparation time 15 mins | Cooking time 10 mins | Serves 2-3
Ingredients
Method
1. Wash the potatoes very well. You can peel the skin or leave it.
Slice the potatoes vertically.
2. Add all the masalas and the salt. Set aside for 15 minutes.
3. In a kadai, add oil to deep fry. Add the coated potatoes in batches and fry until it turns golden brown.
4. Drain and remove, place it on a tissue paper until the excess oil is soaked.
5. Enjoy crispy french fries!
Notes
1. Add as many or as little of the masalas you want.
Until next time,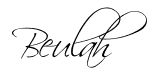 Share this post if you found it useful!