Today I have a happy indulgence baking! This is one of my most favorite recipe! Chocolates are my most favorite food (yes chocolate is a food to me!) and I love brownies, they are my weakness! When I was little, you could have probably kidnapped me with a good, fudgy chewy brownie! Them fudgy ones are my preference!
This recipe makes an already lip smacking brownie even more insanely irresistible!
CHOCOLATE MOUSSE BROWNIES
Total preparation time 45 mins | Baking time 25 mins | Setting time 8 hours | Makes 16 slices
Source - here
Ingredients
All purpose flour / maida - 1/2 cup

Butter - 1/2 cup

Cocoa - 3/4 cup

Brown Sugar - 1/2 cup

White Sugar - 1/2 cup (measure and then powder the sugar)

Eggs - 2

Coffee powder - 1/2 tsp (I used nescafe)

Salt - 1/2 tsp

Vanilla Extract - 1 tsp
For the mousse
Dark chocolate - 4 ounce (114gms)

Heavy Cream - 1 cup

Coffee powder - 1/2 tsp (optional)

Gelatin - 1 tsp

Water - 2 tbsp

Vanilla extract - 1 tsp

Icing sugar - 1 tbsp
Here are some other brownie recipes
Method
For the brownie
Pre heat the oven to 180 degrees C. Line and grease an 8 inch square pan and set aside. Leave an overhang so that it's easy to remove the mousse brownie from the pan when it's done.
2. Add the white sugar, brown sugar, cocoa powder and coffee powder and beat until it's thick and grainy.
3. Add the eggs and vanilla and beat again.
4. Add the flour and salt and mix well.
5. Pour into the greased pan and bake for 20-25 mins or until a skewer comes out with little crumbs sticking to it.
6. Remove the brownie pan and allow it to cool completely.
7. For the mousse - As you wait for the brownie to cool down, keep the cream ready. Start the mousse when the brownie is completely cool.
8. Take the chocolate and coffee and melt it in a double boiler or microwave. I used a microwave.
9. Sprinkle gelatin in water and set it sit for five minutes. Then heat it in a microwave for 30 seconds, it will become a clear solution. Allow the chocolate and gelatin to cool down.
10. Beat the cream with the vanilla until soft peaks, then add the icing sugar and beat again until stiff peaks.
11. Add the cooled melted chocolate and beat again. Add the gelatin and beat again. Mix well.
12. Add the mousse over the cooled brownie and spread well. Cover and refrigerate overnight or until set.
13. Once set, remove the brownie+mousse with the help of the overhang and remove the parchment paper completely and slice into pieces.
14. Drizzle some chocolate sauce or chocolate sprinkles over it and serve!
Notes
1. You don't need to convert this into an egg free recipe or gelatin free recipe, just use this as a template and do the same with your favorite eggless brownie recipe and eggless mousse recipe. Just make sure the mousse sets nice and firm.
2. Do not whip a brownie batter, mix gently. Using a hand whisk is a great idea.
3. If you are in India, then I would suggest always whiz the sugar in a blender before you use it in a batter especially brownie batter since the crystals are too large to dissolve easily.
4. If you want neat slices of brownie, like the ones you see in a blog, then you need a lot of patience! Once the brownie has cooled put the tray in the refrigerator for a few hours or over night and then slice for perfect cuts. I only do that if I need to take pictures for my blog otherwise I slice the devour the brownies when warm! Who cares about ugly cuts!!
6. You can do the same this with ice creams and make Chocolate Ice cream Brownies! Now that's an indulgence for another day!
7. To know more about heavy cream, check this post on how to whip cream.
Until next time,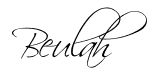 Share this post if you found it useful!