You must know by now that I am very interested in instant recipes, I go hunting for these recipes and I love my collection of instant microwave recipes. They are easy to make, quick and best of all, they are all single servings so I don't feel bad after eating it!
This is one such recipe. I have been wanting to bake a batch of brownie cookies but have been putting it off since I don't want to be tempted with it and end up eating quite a few! And this recipe, which makes just 1 cookie, was perfect to satisfy my cravings for a brownie cookie! These recipes are awesome!
Recipe Source - here
Ingredients
All purpose flour / maida - 2 tbsp

Sugar - 2 tbsp

Cocoa - 2 tsp

Melted butter - 1 tbsp

Milk - 1 tsp

Baking powder - 1/8 tsp

Salt - 1/8 tsp

Vanilla - 1/4 tsp

Coffee powder - 1/4 tsp

Chocolate chips - to decorate (optional)
Here are some other instant microwave recipes
Method
1. In a bowl, add the all purpose flour, sugar, cocoa powder, baking powder, coffee and salt. Mix it all together.
2. Now add the melted butter and milk, fold until combined.
4. Microwave on high at 900 watts for 1 minute and 10 seconds. If it's still not cooked, microwave for a few more seconds.
5. You can microwave in short bursts too to prevent the cookie from burning.
Notes
1. Each microwave is different, set the time according to the power of your microwave.
2. Powder the sugar and then use otherwise you will taste sugar crystals in the cookie if the sugar is not dissolved well.
Until next time,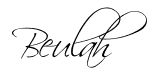 Share this post if you found it useful!