My next recipe with oreos are these brownies. Although I am not a huge fan of oreos, I find that most kids love these cookies so when another niece of my mine was coming home, I decided to make these for her. This brownie tastes extraordinary! So simple and yet so rich and yum!
If you don't like oreos, you can just skip that or replace with any of your favorite biscuits, like bourbon maybe! But do try it and you won't regret it.
OREO BROWNIES
Preparation time 15 mins | Baking time 25-30 mins | Serves 16 pieces
Recipe source - here
Ingredients
Butter - 1/2 cup, melted

White sugar - 1.5 cups

Eggs - 2 (or) 1/2 cup of yogurt for eggless version

All purpose flour (maida) - 3/4 cup

Cocoa powder - 1/2 cup

Salt - 1/2 tsp

Vanilla extract - 1 tsp

Instant coffee powder - 1/2 tsp

Chocolate chips - 1/2 cup

Oreos - 9 cookies
Here are some other brownie recipes
Method
1. Preheat the oven to 180 degrees C. Grease and line an 8 inch square pan.
2. In a large bowl mix the melted butter and sugar.
3. Add the eggs and vanilla extract and beat until light and frothy.
4. Sift in the flour, cocoa powder, salt and coffee powder. Or pre sift and add.
5. Fold gently. Do not over mix.
6. Add the chocolate chips and mix in.
7. Pour half the batter in the prepared baking tray. Arrange oreos and then pour the remaining batter over the cookies.
8. Bake for 25-30 mins or until a skewer comes out, not fully clean or gooey but with a few crumbs sticking to it.
9. Let cool for 10 minutes and then remove from pan.
10. Cool the brownies completely before cutting them up. If you can wait, refrigerate for 1 or 2 hours and then cut to get perfect squares.
Notes
1. Dust the chocolate chips with some flour before adding to the batter. All my chocolate chips sank to the bottom since I forgot to dust with flour.
2. You can even break the oreo cookies into pieces and add to the batter instead of placing the whole cookies.
3. If you want you can crumble some more cookies on top of the batter.
Check out the other oreo recipes - Oreo Milkshake, Oreo Cupcakes, Oreo Cheesecake, Oreo Microwave Instant Cake.
Until next time,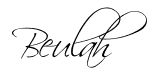 Share this post if you found it useful!