This is a quick and easy breakfast/snack recipe that I make for my husband since he's not fond of the regular french toast. He prefers savoury to sweet so this is the bread toast version for him along with the baked egg toast.
Sometimes I add finely chopped veggies to the mix, change the masalas and make it more tasty and different each time. Adding masalas to the egg mixture always masks the smell of eggs.
MASALA BREAD TOAST
Preparation time 10 mins | Cooking time 15 mins | Serves 1 or 2
Ingredients
Bread - 5 slices

Eggs - 2

Onion - 1

Milk - 1/3 cup

Pepper powder - 3/4 tsp

Cumin powder - 1 tsp

Red chilli powder - 3/4 tsp

Turmeric powder - 1/2 tsp

Coriander leaves - few chopped

Salt - to taste

Oil - to grease
Method
3. Heat a tawa/skillet and grease well.
4. Place a bread slice on the egg mixture and soak well, flip over and make sure the egg mixture is coated on the bread slice. (you can also scoop some onions and place on the bread slice)
5. Place the soaked bread slice gently on the greased tawa and drizzle some oil around the bread.
7. You can flip the bread again until it's well cooked and browned.
Notes
1. If adding veggies, chop or scrape them small so they get cooked easily.
2. You can increase or decrease the masalas according to your preference.
3. You can add some grated cheese or chopped green chillies too.
Until next time,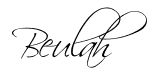 Share this post if you found it useful!