I love milkshakes, I keep making milkshakes with every fruit available. Pineapple milkshakes taste awesome and I love this milkshake a lot!
There is something to remember when using pineapples in milkshakes or bakes especially when the fruit comes in contact with dairy product. There is an enzyme called bromelain in pineapple which makes the end product taste bitter. There are times when I've made pineapple milkshakes and there was never a bitter taste. And there was one time when my milkshake turned really bitter. Sometimes, it turns bitter after a few hours. So it's advisable to scald the pineapples before using them.
PINEAPPLE MILKSHAKE
Preparation time 15 mins | Serves 2
Ingredients
Pineapple - 1 cup, chopped (about 3 large slice)

Milk - 1 cup

Sugar - 2 tbsp

Water - 1/4 cup

Ice cream - 2 scoops
Here are some other milkshakes
Method
1. Take the pineapple slices in a saucepan with little water and cook for 5 minutes.
4. Add the ice cream and sugar and milk and blend till it's smooth.
Notes
1. Adjust the sugar to your preference.
2. Adding ice cream in optional.
3. If you want the milkshake more thin, add little more water or milk.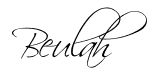 Share this post if you found it useful!