I never used to try recipes with mint essence since I never got it where I lived. And then I made this mint chocolate milkshake using mint toffees and I thought of trying this ice cream also with the same and it worked out very well!
I love the flavor of mint and chocolate together so I was looking forward to tasting it. This ice cream, as all other ice creams, tasted absolutely yum!
MINT
CHOCOLATE ICE CREAM
Preparation time 10 mins | Setting time 8 hours | Makes 1 L
Ingredients
Heavy whipping cream - 1 cup (I used tropolite)

Dairy cream - 250 ml (I used amul)

Condensed milk - 1/2 tin (200 gms)

Cocoa powder - 2 tbsp

Mint essence - 1/4 tsp (or) use powdered mint candy

Chocolate chips - 1/2 cup
Method
1. Beat the thawed heavy cream in a steel bowl until soft peaks are formed.
2. Then add the low fat cream and beat again for 4 minutes.
3. Add the cocoa powder and beat again.
4. Add the condensed milk and beat again.
5.
Add the mint essence or the powdered mint toffee and beat again.
6. Mix in the chocolate chips.
7. Transfer into a box and freeze for 8 hours.
8. Enjoy!
Notes
1. If using polo mint candy then don't go overboard adding the powdered polo since polo mint are lozenges.
2. If using plain mint candies, then you can add more.
3. If you don't want to use non dairy whipping cream, you can use 2 cups of dairy cream. Use more condensed milk since dairy creams are not sweetened.
Until next time,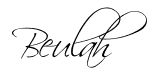 Share this post if you found it useful!