This is another recipe that I made for the potluck with my friends. This potluck happened close to a year ago and I'm still not done posting those recipes!! I've really been slacking off!
Anyway, I love panna cotta and I'm always looking for excuses to make these. I've made a lot of panna cotta and this time I wanted to make the classic chocolate panna cotta!
CHOCOLATE PANNA COTTA
Preparation time 5 mins | Cooking time 10 mins | Setting time 2 hours | Serves 6
Source - here
Ingredients
Cream - 2 cups

Sugar - 1/2 cup

Milk - 3 tbsp

Dark chocolate - 1/4 cup, grated

Gelatin - 1 tbsp

Instant coffee granules - 1/4 tsp (I used nescafe)
Other Panna Cotta recipes
Method
1. Add the coffee powder to the chocolate and heat it in a microwave for 30 seconds. Mix well and set aside.
2. Sprinkle the gelatin over the milk and set it aside for 5 minutes.
3. Heat the cream gently along with sugar in medium heat. Add the melted chocolate and keep stirring until it's mixed well.
3. Add the milk+gelatin mixture. Stir well until the gelatin dissolves. Remove from heat.
4. Strain the mixture and let it cool for 10 minutes.
5.
Pour into moulds and refrigerate for 4 hours until it's set.
Garnish with chocolate chips or nuts or fruits while serving.
Notes
1. You can use half milk and half cream too.
2. The number of servings depends on the size of dessert bowls you use.
Until next time,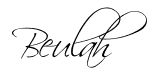 Share this post if you found it useful!