These brownie muffins are so rich and dense and delicious. I made a batch of these muffins for a potluck with friends and I served it with tutti frutti ice cream and we loved the combination!
I also made some eggfree brownie muffins for my vegetarian friends!
CHOCOLATE BROWNIE MUFFINS
Preparation time 15 mins | Baking time 25 mins | Makes 12-13
Recipe source - here
Ingredients
All purpose flour (maida) - 1 and 1/3 cup

Butter - 3/4 cup, melted

Sugar - 1 and 1/4 cup

Cocoa powder - 3/4 cup

Eggs - 2

Baking powder - 1 tsp

Boiling water - 1/2 cup

Vanilla extract - 1 tsp

Salt - 1/4 tsp

Chocolate chips - 1/2 cup

Walnuts - 1/2 cup

Instant coffee granules - 1/4 tsp
Some other brownie recipes
Method
1. Pre heat the oven to 180 degrees C. Line a muffin pan with paper liners.
2. In a large bowl, mix together the cocoa powder and baking powder.
3. Add the coffee granules to the hot water and mix well. Add this mixture to the cocoa powder and baking powder.
4. Melt the butter and add it in, add the vanilla and mix well.
5. Add the sugar and mix again. Beat
in the eggs.
6. Add the flour and salt and mix again.
7. Add the chocolate chips, walnuts and mix again.
8. Scoop the batter and add it to the muffin liners. Fill upto 3/4th of the liners.
9. Bake in the pre heated for 25 - 30 mins or until the muffins are done.
10. Once done, remove the pan from the oven and let it cool for 2 minutes and then remove the muffins from the pan and let it cool completely.
Notes
1. I did not add walnuts, instead I added 1 cup of mini chocolate chips. Made it even more yum!
2. This is a dense muffin, so do not over bake. If you overbake, your muffin will be very dry.
3. I used granulates sugar but powdered it to make it easy to dissolve.
Until next time,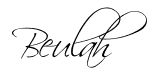 Share this post if you found it useful!