Summer is synonymous with watermelons and mangoes! We always prefer eating watermelon as it is or I make watermelon juice which we all enjoy. On one particular day I was left with a large quantity of watermelon that needed to be used up quickly. I am a person who loves to includes fruits in desserts and I'm always looking for ways to include fruits or vegetables in my desserts. So I went searching for a good watermelon mousse recipe and I landed on this recipe, which looked good and I tried it immediately!
This watermelon mousse is soft smooth delicious dessert! For a mousse, the consistency is important and this one is so soft that it melts in the mouth! And ofcourse, I simply love this shade of pink!!
WATERMELON MOUSSE
Preparation time 15 mins | Cooking time 5 mins | Setting time 8 hrs | Serves 8-10
Adapted from here
Ingredients
Watermelon puree - 2 and 1/4 cup

Gelatin - 1 sachet

Sugar - 1/2 cup

Whipping cream - 1 cup

Vanilla - 1 tsp
Method
1. Take about 2 and 1/2 cups of watermelon pieces and blend well. Strain the juice and make sure you have 2 and 1/4 cup juice.
2. Set aside the 1/4 cup of juice.
Add the gelatin to the 1/4 cup of watermelon juice. Let it bloom for 5 minutes.
3.
Take the remaining 2 cups of juice in a saucepan and heat it in medium flame. Bring it to a boil.
4. Add the sugar and stir well till it dissolves.
5. Add the bloomed gelatin to the saucepan and stir until the gelatin dissolves.
6. Remove from flame and let it cool. (please check notes)
7. Take the cream in a bowl and add the vanilla. Beat the cream until stiff peaks are formed.
8. Add the cooled watermelon juice and whip slowly until it's well combined.
9. If there are bubbles let it settle and then pour into serving bowls.
10. Cover and refrigerate for 8 hours and then garnish with small watermelon pieces and serve.
Notes
1. While cooling the watermelon mixture, please make sure you keep stirring the mixture. As we have already added gelatin, the mixture will start to set. But we cannot add this to the cream while it's hot. It has to cool completely before adding to the cream.
2. You can add a tsp of lemon juice. I have not added.
3. The whipping cream I used is pre sweetened, if using unsweetened cream, increase the sugar.
4. I had some bubbles as I whipped the cream and watermelon juice mixture, you can try to gently fold it together to avoid that.
5. Make sure you chill the beaters and the cream before you start whipping the cream.
Until next time,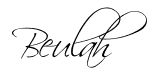 Share this post if you found it useful!