Here's another easy to make lunch box recipe. My daughter does not like taking sambar rice so I try to make some sort of a variety rice for her and my husband. And this is another recipe that worked well.
Channa is also called as chickpeas, it is very healthy so it makes a wonderful dish for kids lunchbox.
Check out the other channa recipes - chana masala, chana sundal, oven roasted chana dal.
CHANA BIRYANI
Preparation time 20 mins | Cooking time 30 mins | Serves 2-3
Ingredients
Whole Spices
Oil/Ghee - 3 tbsp

Cinnamon stick - 1 inch stick

Clove - 4

Cardamon - 1

Bay leaf - 1

Cumin seeds - 1/2 tsp

Star anise - 1
Here are some other Veg Rice varieties
Method
1. Soak the chana over night or for 12 - 14 hours. Just before starting the biryani, pressure cook the chana, with a little water, for 3-4 whistles. Set aside.
2. Wash and soak the basmati rice for 20 minutes.
2. In a pressure cooker, add oil/ghee. Once the oil heats up, add the sliced onions and green chillies. Add some salt and saute until the onions become translucent.
3. Add the ginger garlic paste and saute until the raw smell leaves.
4. Add the ground tomato paste and cook and cook for 3-4 minutes.
5. Now add the masalas, coriander powder, cumin powder and garam masala or biryani masala. Mix well and cook for a couple of minutes.
6. Add the mint leaves and the cooked channa. Mix well.
7. Add half cup of coconut milk. Drain the rice and add it. Add 3.5 cups of water.
8. Add the lemon juice, salt and curd and mix well.
9. Add the chopped coriander leaves, mix well and close the lid. Pressure cook for 3 whistles, simmer after the first whistle.
10. Once done, open the cooker and fluff up with a fork or back of a spoon.
Notes
1. I pressure cooked the chana for 4 whisltes and then it got cooked again for 3 whistles along with the rice and it was perfectly soft and well cooked.
2. Pressure cooking the chana also depends on the amount of time you have soaked your chana. The longer you soak the easier it gets cooked. I soaked for close to 14 hours.
3. I always use 1:2 ratio for basmati rice, you can follow the ratio you use. I have used 3.5 cups of water + 1/2 cup of coconut milk. If you don't prefer coconut milk use 4 cups of water but adding coconut milk, gives a lovely flavor to the rice.
Until next time,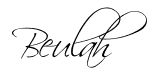 Share this post if you found it useful!