I am so much in love with the tiny soya nuggets, tastes so good and is so soft, turns out delicious in which ever curry I use it in. I have made soya masala and soya kurma using the same small nuggets and we loved that too.
My in laws were visiting us and they are vegetarians, they love soya so I made this biryani for them. This is a no fail, sure hit recipe!
I add a tbsp milk to a saucepan full of water and soak the soya to remove the raw odour, I have found this works well.
SOYA BIRYANI
Preparation time 30 mins | Cooking time 30 mins | Serves 4
Ingredients
Soya - 1.5 cups

Basmati Rice - 2 cups

Water - 3 cups

Mint leaves - 1/3 cup

Coriander leaves - 1/3 cup

Green chillies - 3

Onion - 4 medium, sliced

Ginger garlic paste - 1 tbsp

Tomato - 5 medium, pureed

Garam masala / biryani masala - 1 tsp

Red chilli powder - 1/2 tsp

Cumin powder - 1/2 tsp

Coriander powder - 1/2 tsp

Coconut milk - 1 cup

Lemon juice - 1 tsp

Coriander leaves - 3 tbsp, chopped

Salt - to taste
Whole spices
Oil - 1/4 cup

Cinnamon - 2 inch stick

Clove - 5

Cardamom - 3

Bay leaf - 1

Star anise - 1
To soak the soya
Water - enough to soak the soya

Milk - 1 tbsp
Here are some other Biryani Recipes
Method
1.
In a saucepan, heat enough water to soak the soya nuggets. Add 1 tbsp milk and heat until it starts boiling. Switch off
.
4. Wash and soak the basmati rice for 20 minutes. Grind together 1/3 cup of mint leaves, 1/3 cup of coriander leaves and one green chilli to a paste and set aside. Also grind the tomatoes and set aside.
5. In a large pressure cooker, heat oil. Once the oil heats up, add the cinnamon, clove, cardamom, bay leaf and star anise.
6. Wait for a few minutes and then add the sliced onions and green chillies. Saute until the onions turn translucent.
7. Add the ginger garlic paste and saute until the raw smell leaves. Add the tomato puree, add some salt and cook for 3-5 minutes.
8. Then add the coriander+mint paste and mix in well, cook for another couple of minutes.
9. Add the biryani masala, red chilli powder, cumin powder and coriander powder. Mix well and cook for another 2 minutes.
10. Add the soya and mix well with the masala. Add 1 cup of coconut milk and the lemon juice.
11. Add the drained basmati rice and the remaining water. Check for salt and spice level. Add some more chopped coriander leaves and pressure cook for 2-3 whistles, simmer after the first whistle.
12. Once done, wait for the pressure to release and open the pressure cooker and fluff the rice with a fork or the back of spoon gently.
Serve hot with brinjal curry and raita.
Notes
1. If you don't want the rice to be very spicy then avoid grinding the green chilli along with the mint and coriander leaves.
2. If you're soya chunks are very large, you can chop them into two.
3. Use good quality basmati rice.
4. The
rice
to
water
ratio varies for each brand of rice, I normally use 1:2 ratio.
5. If you want a very rich biryani, you can use coconut milk instead of water. Here I have used only 1 cup.
Until next time,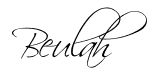 Share this post if you found it useful!