Panna Cotta is such a lovely dessert and I love making it. It's rich and tasty and always a winner with my guests. This is also a great dessert for kids. I have made many varieties of panna cotta and this time I wanted to try a coconut panna cotta.
Panna cotta is mostly made with half milk and half cream but you can skip the milk and use only cream too. After we had this panna cotta, we loved the flavor of coconut so much that I followed up with a dairy free coconut panna cotta which also tasted delicious.
COCONUT PANNA COTTA
Preparation time 15 mins | Cooking time 5 mins | Serves 5-6
Ingredients
My 1 cup = 240ml
Thick coconut milk - 1 cup (use the first extract)

Cream - 1 cup (I used amul cream)

Gelatin - 1 tbsp

Sugar - 1/2 cup

Vanilla - 1 tsp
Method
1. Check this link on how to make coconut milk. Take the thick coconut milk in a bowl.
2. Sprinkle the gelatin over it and let it rest for 5 minutes for the gelatin to bloom.
3. Meanwhile, add the sugar to the cream and gently heat it in a saucepan for 5 minutes. Do not boil.
4. Add the coconut milk+ gelatin mixture to the cream and mix well, let the mixture cook for 5-8 minutes. Keep the flame at medium to low and keep stirring
(mixture should be hot but not boiling hot so that the gelatin dissolves)
5. Then remove from flame and let it cool for 5 minutes. Add the vanilla and mix well.
6. When it's slightly cooled, strain the mixture and add it to the dessert bowls.
7. Cover and refrigerate for 4-6 hours.
Notes
1. Number of servings depends on the size of the bowl you use.
2.
You can cling wrap the dessert bowls while refrigerating. I just covered it with a plate.
3. I made the coconut milk at home, you can use store bought as well.
4. You can top it with some chopped fruits or fruit sauce or chocolate chips.
Until next time,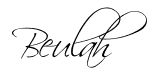 Share this post if you found it useful!