My sambar sadam is an easy one pot meal and we enjoy it so much. So I thought why not try the same with millets since I try to include millets 3 times in a week. This is one of the most healthiest meals you can make, loaded with veggies, millets and dal. I even pack this for lunch box and it tastes really good!
Kuthiraivali is called as Barnyard millet in English and one of my most favorite!
KUTHIRAIVALI SAMBAR SADAM
Preparation time 20 mins | Soaking time 2 hrs | Cooking time 20 mins | Serves 3-4
Ingredients
Kuthiraivali - 1/2 cup

Toor dal - 1/3 cup

Water - 4 cups (check notes)

Onion - 1

Tomato - 2

Garlic pods - 6

Red or green chilli - 1

Sambar powder - 1 tbsp

Coriander powder - 1 tsp

Red chilli powder - 1 tsp

Turmeric powder - 1/2 tsp

Cumin powder - 1/2 tsp

Thick tamarind water - 1/2 cup

Vegetables - 1.5 cups

Coriander leaves - few

Salt - to taste

Ghee - to drizzle
To Temper
Oil - 2 tbsp

Mustard seeds - 1/2 tsp

Cumin seeds - 1/2 tsp

Urad dal - 1/4 tsp

Curry leaves - 1 sprig

Hing - 2 pinches
Other millet recipes
Method
1. Wash and soak the toor dal and kuthiraivali for 2 hours. Chop all the vegetables. Soak a lemon sized tamarind in 1/2 cup of water and extract thick tamarind juice.
2. In a 4 or 5 L pressure cooker, heat the oil. Add the mustard seeds, cumin seeds, urad dal, curry leaves and hing.
3. When it splutters, add the chopped onion. Saute for a few
minutes and then add the garlic pods and green chilli.
4. Continue to saute the onions until it turns translucent.
5. Add the chopped tomatoes. Cook for 3-5 minutes until the tomatoes are well cooked.
6. Add all the masalas and salt. Mix well and cook for 3 minutes.
Add the tamatind water.
7. Add all the chopped veggies. Mix well.
8. Drain the millets+dal and add it in. Add the water. Check for salt.
9. Add the chopped coriander leaves and close the cooker. Cook for 4-5 whistles.
10. Open and add some ghee and mix well.
You can have it with any poriyal as a side dish or even chips will be good. We had it with murungai keerai poriyal.
Notes
1. You can use moong dal instead of toor dal. Most of the times I use moong dal only.
2. You can reduce the soaking time if using moong dal.
3. Even with toor dal you can reduce the soaking time and increase the no of whistles while pressure cooking or you can also reduce the soaking time by soaking it in hot water.
4. I made this to pack for lunch so added 4 cups of water. The millets and dal tends to absorb water and thickens with time hence I added more water. It is 4 cups of water + 1/2 cup of tamarind water. The consistency becomes perfect by lunch time. You can add 4.5 cups of water too, if packing for lunch boxes.
5. If you want to eat this immediately, 3 cups of water is enough.
6. While cooking millets in pressure cooker, never wait for the pressure to drop by itself. By that time, the millets will start to clump up. I wait for 5 minutes and release the pressure manually, open the cooker and give a good mix with ghee to avoid clumping.
7. You can add ghee while tempering instead of the oil.
8. Since we are cooking this for 4-5 whistles, always use sturdy vegetables. Do not use soft mushy veggies like brinjal, drumstick etc which will become a mush by 5 whistles. I have used beans, carrots, peas, radish.
9. Use a large cooker to avoid spewing. I always use a 5L pressure pan.
Until next time,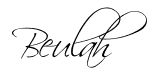 Share this post if you found it useful!