I always make a large batch of sathumaavu powder to make sathumaavu kanji for my kids but they are not very fond of eating the porridge so I tend to add the sathumaavu in many other ways. I make sathumaavu dosa, sathumaavu uthapam, sathumaavu paniyaram. I make this sathumaavu cutlet as evening snacks for them. It's healthy and tasty and always works well.
I add a little more potatoes to this recipe to mask the addition of sathumaavu. Potatoes makes it more tasty and my kids don't even know it has sathumaavu in it. It is important to cook the cutlets in medium flame for a little longer period of time to ensure that it is thoroughly cooked.
SATHUMAAVU CUTLET
Preparation time 15 mins | Cooking time 20 mins | Serves 2-3
Ingredients
Other i
ngredients
Bread crumbs - 1/2 cup

Egg - 1, beaten

Oil - to deep fry
Method
1. Pressure cook the potatoes until it is cooked soft. Let it cool, peel and set aside.
2. Lightly fry the sathumaavu in medium flame for 5 minutes.
3. In a bowl, add the sathumaavu powder, besan flour, bread crumbs and coriander leaves, mix lightly.
4. Add the red chilli powder, cumin powder, fennel powder, garam masala, chopped onion and salt and mix again.
5. Mash the potatoes and add it in. Mix well and make a smooth dough. Sprinkle little water to help you mix everything together.
6. Take small amount of dough and roll into a ball, press lightly to make patties. Repeat with the rest of the dough.
7. Now take 1/2 cup of bread crumbs in a bowl and an egg in another bowl.
8. Dip the patties in the egg on both sides, roll it in bread crumbs and set aside in a plate. Repeat for all the other patties.
9. Heat oil to deep fry. When the oil is hot, gently drop 3 patties in the oil and fry at medium heat until golden brown.
10. Flip the cutlets and fry on both sides.
11. Remove them to a tissue paper. Repeat with the rest of the patties.
Serve hot with sauce.
Notes
1. Make sure to fry the cutlets in medium flame for a little longer than you would fry any other cutlets as the sathumaavu needs to get cooked well before you feed kids. That is why I roast it at the beginning and then cook at medium flame to ensure it is properly cooked.
2. You can also pressure cook veggies like carrots or peas and add it in.
3. I have not added green chillies as I was making this for kids, you can add chopped green chillies if you want.
Until next time,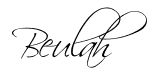 Share this post if you found it useful!