Here's an easy and simple dessert you can make for your family that is healthy and tasty. Whenever I have left over bananas I usually bake cakes with it but if I don't feel like baking a cake or if I have very less bananas then I make this mousse or this banana chocolate mousse. You can serve this as a dessert or an after school snack.
I made this mousse out of nedram pazham that no one in the family wanted to eat. You will have to adjust the sugar according to the ripeness of the banana.
BANANA MOUSSE
Preparation time 5 minutes | Serves 2
Ingredients (My 1 cup = 240 ml)
Ripe Bananas - 1 cup / 178 gms / 1.5 large banana

Cream - 1/2 cup

Sugar/jaggery - 2 to 3 tbsp (or to taste)
Other mousse recipes
To watch this video in English
Watch this video in Tamil
Method
1. Chop the bananas and add it to a blender.
2. Add the cream and sugar and blend to a paste.
3. Transfer to serving bowls and refrigerate.
4. Decorate with banana slices and serve.
Notes
1. I normally use only jaggery for this recipe. Since I was out of jaggery I used sugar. Both tastes good.
2. Increase or decrease the sugar depending on the sweetness of the banana.
3. Refrigerate until the time of serving.
Until next time,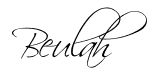 Share this post if you found it useful!