I love jack fruit! It's one of my favorite fruits and I simply enjoyed this milkshake! If you don't like jack fruit, this is an excellent way to have the fruit!
JACK FRUIT MILKSHAKE
Preparation time 5 mins | Serves 1 or 2
Ingredients
Jack fruit - 6 to 8

Milk - 3/4 cup

Ice Cream - 1 scoop

Jaggery - 2 tbsp
Method
1. Add the jack fruit to the blender and add 1/4 cup of milk.
2. Add the ice cream and the jaggery and blend well to a smooth paste.
3. Add the remaining milk and blend again.
4. Pour into serving glass.
Notes
1. If you want a thicker milkshake use 8 jack fruit pieces otherwise use 6.
2. Adjust the jaggery according to the sweetness of the fruit.
3. Adding ice cream is optional.
4. You can add sugar instead of jaggery.
5. Use chilled milk instead of ice cubes. Ice cubes will dilute the milkshake so I prefer using chilled milk.
Until next time,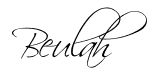 Share this post if you found it useful!