I make this paneer paratha for my kids lunch box. It's tasty, healthy and very easy to make. My kids like to take parathas or pulaos for lunch and I make this paneer paratha and aloo paratha often. I make these paratha and cut it into small pieces which makes it easier and quicker for them to eat!
PANEER PARATHA
Preparation time 20 mins | Cooking time 5 mins | Serves 1 or 2
Ingredients
Whole wheat atta - 1 cup

Milk - as required

Salt - to taste

Oil - 1 tsp

Ghee - as required
For the stuffing
Method
1. Add the atta to a bowl and add 1 tsp oil and 1/2 tsp salt and mix well.
2. Add warm milk little by little and knead into a soft dough.
3. Cover and set aside for 20 mins.
4. For the stuffing - Grate the paneer and add all the masala and salt and coriander leaves. Mix well and set aside.
5. After 20 minutes, take the dough and knead lightly. Pinch off small amounts of the dough and roll into a ball.
6. Now add some dry atta to the rolling stone and place one small ball of atta and roll into a disc.
7. Then take some of the paneer stuffing and keep it in the middle of the disc. Bring the ends together and make a ball again covering the stuffing.
8. Add some more dry atta and roll it again into a paratha.
9. Repeat with the remaining balls of atta.
10. Heat a tawa and add little oil to it and spread it well.
11. Place the rolled paratha on the hot tawa and cook for 30-40 seconds. Flip over and cook for another 20 seconds.
12. Flip the paratha again add add ghee along the sides and spread the ghee on top of the paratha as well. Spread ghee on both sides of the paratha.
13. When it's cooked well, remove it to a hot box. You can add some butter on top of the cooked paratha.
My kids take this for lunch along with curd.
Notes
1. You can use warm water to knead the oil. I like using milk when I make paratha for my kids.
2. The amount of spice you add is totally your choice. You can add what ever you like.
3. For more details on how to make chapathi, check out my post on how to make soft chapathi.
Until next time,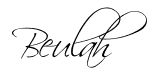 Share this post if you found it useful!