I baked this cake one lazy Saturday afternoon. It's a simple tea time cake and tastes awesome. It's a super easy cake to bake and for sure everyone will love it.
DATES BANANA CAKE
Preparation time 20 mins | Baking time 40 mins | Serves 8
Recipe Source - here
Ingredients
2 over ripe bananas

Butter -

1/3 cup

Sugar -

2/3 cup

Eggs - 2

APF ( maida) -

1 cup

Baking powder -

1 tsp

Baking soda -

1 tsp

Hot milk -

2 tbsp

Chopped dates -

1/2 cup

Cinnamon powder - 1/4 tsp
Some other banana bakes
Method
1. Pre heat the oven to 170 degrees C. Line and grease an 8 inch cake pan.
2.
Mash the bananas and set aside. Chop the dates and set aside.
3. In a medium sized bowl, add the butter and sugar and beat well.
4. Add the eggs and vanilla and beat again.
5. Sift in the flour, baking powder, baking soda, salt and cinnamon powder.
6. Add the milk and beat lightly until combined. Add the mashed bananas and beat again.
7. Add the chopped dates and mix well with the batter.
8. Pour into a greased cake pan. Bake till golden brown, for about 40 - 45 mins. Check after 35 minutes.
7.
Allow it to cool for about 10 minutes and then remove from the pan and cool completely.
Notes
1. My dates sank to the bottom of the cake. To avoid that, chop the dates into small pieces and coat in some flour before adding to the batter.
2. Do not over beat the batter.
Until next time,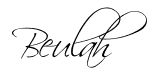 Share this post if you found it useful!