This is a spicy and flavorful chicken recipe, t
he freshly ground pepper and
the curry leaves make this chicken even more flavorful. I have already posted a pepper chicken masala recipe and this is another chicken recipe that we love. I saw vahchef making this recipe and I wanted to try it out. This goes well with roti or dosa or any variety rice.
CURRY LEAF PEPPER CHICKEN
Preparation time 10 mins | Cooking time 25 mins | Serves 3
Ingredients
Chicken - 500 gms

Curry leaves - 3 sprigs

Cumin seeds - 1/2 tsp

Onion - 1

Tomato - 2

Ginger garlic paste - 1 tsp

Turmeric powder - 1/2 tsp

Coconut - 2 tbsp, grated

Red chilli powder - 1 tbsp

Coriander powder - 1 tbsp

Fennel seeds - 1 tsp

Pepper powder - 2 tbsp (fresh coarsely ground)

Coriander leaves - 1/3 cup, chopped

Salt - to taste

Oil - 4 tbsp
Here are some other Chicken Recipes
Method
1. Wash the chicken and clean it well and set aside.
3. Add the onions and some salt and saute until the onions turn translucent.
5. Add the turmeric powder and mix in with the onions. Add the tomatoes and cook for 3 minutes until the tomatoes are cooked well.
6. Now add the grated coconut. Mix well and cook for another 2 minutes.
8. Set this aside and allow to cool. Once cool, transfer to a blender and grind to a smooth paste.
9. In the same pressure pan, heat the other 2 tbsp of oil. Once the oil heats up, add the fennel seeds and curry leaves and wait for it to splutter.
10. Add the ground onion+tomato paste. Add the chicken pieces and mix well with the masala. Let it cook for 3 minutes , keep stirring the chicken.
11. Add 1 tbsp of freshly ground pepper powder and mix again. Add salt, close the lid and pressure cook for 2 whistles, simmer after 1st whistle.
12. (If you're cooking in an open pan, then just cover the pan and cook until the chicken gets cooked completely).
13. Once the pressure releases, open the cooker and switch on the gas again and stir the chicken well.
14. Add the other tbsp of freshly ground pepper powder and cook for another 5 minutes.
Notes
1. Use freshly ground pepper, it gives a lovely flavor and aroma. You can use a mortar and pestle or a blender to grind the pepper corns.
2. Pepper chicken is meant to be a spicy dish, if you don't prefer spice then reduce the red chilli powder.
Until next time,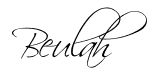 Share this post if you found it useful!