I pack lunch for my kids and whenever I ask them what they want for lunch, they always say biryani! Although I don't pack biryani everyday, I do make some kind of variety rice for them. This kuska biryani, which is nothing but plain biryani, is a big hit with my kids since it's just plain rice without chicken or mutton or vegetables and they enjoy the plain biryani!
KUSKA BIRYANI
Preparation time 20 mins | Cooking time 30 mins | Serves 2-3
Ingredients
Basmati rice - 1.5 cups

Water - 2 cups

Coconut milk - 1 cup

Onion - 3

Tomato - 3

Ginger garlic paste - 2 tsp

Mint leaves - a handful

Coriander leaves - a handful

Green chilli - 3

Biryani masala - 1 tbsp

Cumin powder - 1/2 tsp

Coriander powder - 1/2 tsp

Lemon juice - 1 tsp

Curd - 1 tbsp

Coriander leaves - 2 tbsp, chopped

Salt - to taste
Whole Spices
Oil - 3 tbsp

Cinnamon stick - 1

Clove - 4

Cardamon - 3

Bay leaf - 1

Star anise - 1

Fennel seeds - 1/4 tsp
Some other Biryani Recipes
1. Wash and soak the basmati rice for 30 minutes. Grind the hand full of coriander leaves and mint leaves along with green chilli to a paste. Grind the tomatoes to make a puree and slice the onions and set aside.
2. In a pressure cooker, add oil. Once the oil heats up, add the cinnamon stick, cloves, cardamom, bay leaf, star anise and fennel seeds. Fry for a couple of minutes.
3. Add the sliced onions and slit green chillies and saute until the onions are translucent.
4. Add the ginger garlic paste and saute until the raw smell goes.
5. Add the tomato puree and cook for 3 minutes. Add the coriander+mint paste and saute again for about 3 minutes.
6. Now add the biryani masala and cumin and coriander powder and cook for another 2 minutes.
8. Drain the basmati rice and add in. Pour the 2 cups of water and salt.
9. Add some more chopped coriander leaves and close the lid. Pressure cook for 2 whistles, simmer after the 1st whistle.
1. If you don't want a spicy biryani, don't grind the green chilli along with the coriander and mint leaves. Simply slit the green chilli and add to the masala.
2. Water proportions will change depending on the brand of basmati rice you use.
Until next time,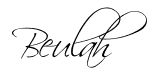 Share this post if you found it useful!