I'm obsessed with strawberries this season! Have made so many recipes using fresh strawberries and I want more! Sometimes these berries don't taste so good eating raw but when turned into a dessert or drink, it's absolutely delicious! This is one such recipe. This is a refreshing drink and tastes awesome! Check out my mango lemonade recipe too.
STRAWBERRY LEMONADE
Preparation time 5 mins | Serves 1-2
Ingredients
Strawberries - 1.5 cup (about 15 medium sized berries)

Lemon juice - 1 to 2 tbsp

Sugar - 1 tbsp

Water - 4 cups

Ice cubes
Here are some other Strawberry Recipes
Method
1. Wash and hull the strawberries. Chop them up roughly and transfer to a blender.
2. Add the sugar and some water and blend till smooth.
3. Strain the juice from the pulp.
4. Add the lemon juice and remaining water and ice cubes.
5. Serve chilled.
Notes
1. Adjust lemon juice and sugar to taste.
Until next time,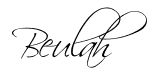 Share this post if you found it useful!