Shahi paneer is a royal, rich, creamy dish made with cashews, cream or curd and paneer as the main ingredients. This dish is usually served as a side dish to pulao or roti. This is such a tasty recipe that my daughter said her friends licked it off her tiffin box!!
MALAI PANEER
Preparation time 15 mins | Cooking time 20 mins | Serves 3
Ingredients
Whole spices
Cinnamon - 1

Clove - 3

Bay leaf - 1

Cardamom - 3
Method
1. Soak the cashew for 10 minutes in water. Chop the paneer and soak in warm water. Grind together the onion, tomato, cashew and 1 green chilli.
2. Heat a kadai and add oil. Add the cinnamon, clove, bay leaf.
3. Add the onion, tomato puree and cook for 5 minutes.
4. Add the ginger garlic paste and saute until the raw smell leaves.
5. Add all the turmeric powder, garam masala, coriander powder, cumin powder. Mix well, add little water and cook for 3 minutes.
6. Add the fresh cream and mix well. Add 1/2 cup of water.
7. Add the kasturi methi. Add the soaked paneer, mix well and switch off.
8. Add the chopped coriander leaves.
Notes
1.
You can add some saffron too.
2. You can reduce the amount of cream used or use thick curd instead. Or you can use both in equal proportion.
3. I used amul fresh cream.
4. This curry will thicken with time, adjust the water depending on the consistency of the gravy you prefer.
5. You can add almonds too.
Until next time,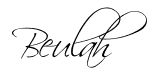 Share this post if you found it useful!