I have been looking for a good vanilla cupcake recipe and I have finally found it! Soft, moist and super delicious! These cuppies are perfect. I made these for a family get together with some friends and these were perfect. I made these cupcakes and eggless chocolate mousse.
I was supposed to bake 30 cupcakes but I had to bake more since every time I took a batch out of the oven, everybody in my house would just eat a few, it is soo good!
VANILLA CUPCAKES
Preparation time 10 mins | Baking time 15-17 mins | Makes 15
Recipe source - here
Ingredients
Cake flour - 1 and 1/4 cups (check notes on how to make cake flour)

Baking powder - 1 and 1/4 tsp

Baking soda - 1/2 tsp

Eggs - 2

Sugar - 3/4 cup

Oil - 1/2 cup

Buttermilk - 1/2 cup

Salt - 1/4 tsp

Vanilla - 1 tsp
Here are some other muffins & cupcakes
Method
1. Pre heat the oven to 180 degrees C. Line a 15 cup muffin tray with liners.
2. Add the eggs and vanilla extract to a bowl and beat for about 2 minutes until it's light and fluffy.
3. Add the sugar and beat again. Add the oil and beat again. Add the buttermilk and beat again.
5. Fold gently, do not overmix. Fill the cupcake liners, fill only upto 2/3 of the liners.
7. Cool in the pan for 2 minutes and then remove the cupcakes to a cooling rack and cool completely.
For the frosting
I used my ever favorite and a classy combination of vanilla and chocolate by using ganache. To know more about ganache, check out this recipe how to make ganache.
Ingredients
Dark Chocolate - 2 cups

Cream - 1 cup

Butter - 1/2 tbsp
Method
1. Chop the chocolate and put it in a bowl, heat cream for 30 seconds and pour it over the chocolate. Let it sit for 5 minutes.
2. After 5 minutes, start mixing. Add the butter and mix well until it becomes homogeneous. Let it set until it becomes thick.
3. Just before piping, whisk lightly and add it to a piping bag and pipe designs.
Notes
1. For the cake flour - for every 1 cup of all purpose flour (maida) remove 2 tbsp of APF and replace with 2 tbsp of corn flour. Sift 5-6 times and use. Check this link on how to make cake flour for more details.
2. If you don't want to use cake flour, you can use APF (maida) itself. The texture might differ slightly.
3. To make buttermilk, follow this link how to make buttermilk.
4. Do not overmix the batter, fold gently.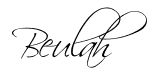 Share this post if you found it useful!