Mushrooms are my all time favorites! I have already posted about 15 mushroom recipes and I'm excited to post more! I can't have enough of mushrooms! This recipe is a simple and easy stir fry. You can make this in a jiffy and everybody who likes mushrooms, will love this dish. This goes well with rice.
MUSHROOM STIR FRY
Preparation time 15 mins | Cooking time 20 mins | Serves 2-3
Ingredients
Mushrooms - 1 pack

Onions - 1 large, chopped

Green chilli - 1,

slit

Garlic - 1 tsp, chopped finely

Garam masala - 1 tsp

Turmeric powder - 1/4 tsp

Coriander powder - 1 tsp

Coriander leaves - 3 tbsp, chopped

Salt - to taste
To Temper
Oil - 2 tbsp

Mustard seeds - 1/2 tsp

Urad dal - 1/4 tsp

Cumin seeds - 1/2 tsp

Curry leaves - 1 sprig
Here are some other mushroom recipes
Method
1. Clean the mushrooms thoroughly and chop them up. Chop the onions also.
3. Add the chopped onions, salt, chopped garlic and green chilli. Sauté the onions until the turn translucent.
4. Add the garam masala, turmeric powder and coriander powder. Mix well and cook for another 2 minutes.
6. When the mushrooms are cooked, add the chopped coriander leaves, mix in and switch off.
Notes
1. You need not add water when cooking mushrooms as the mushroom will leave some water, it will get cooked in that water. I did not add extra water. If you want to add some water, add only 1/4 cup and cook well till the water is gone.
2. To make it more spicy, add another green chilli or red chilli powder.
Until next time,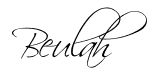 Share this post if you found it useful!