Mushroom Do Pyaza makes a delicious side dish for rotis and even dosa. The dish is called Do Pyaza since there are two types of onions used or the onion is added twice. This addition of onions makes this dish very tasty and different.
I'm always in love with mushrooms and I have plenty of mushroom recipes. Check them out!
MUSHROOM DO PYAZA
Preparation time 20 mins | Cooking time 20 mins | Serves 2
Ingredients
Mushrooms - 250 gms (1 pack)

Onions - 2, medium

Shallots - 5

Ginger garlic paste - 2 tsp

Tomato - 2 medium, pureed

Red chilli powder - 1/2 tsp

Coriander powder - 1 tsp
Garam masala - 1/2 tsp
Cumin powder - 1/2 tsp

Turmeric powder - 1/4 tsp

Green chilli - 1 or 2

Fresh cream - 2 tbsp

Coriander leaves - few chopped

Salt - to taste
To Temper
Oil - 2 tbsp

Fennel seeds - 1/2 tsp

Cinnamon stick - 1 inch piece

Cardamom - 2

Cloves - 4

Bay leaf - 1
Here are some other mushroom recipes
Method
1. Wash the mushroom and wipe them dry. Chop them lengthwise and set aside. Slice the onions, peel the shallots and chop them into 2 or 3 pieces. Puree the tomatoes and set aside.
2. In a pan, heat oil. Add the fennel seeds and the cinnamon stick, cloves, cardamom and bay leaf.
3. When the fennel seeds splutter, add the sliced onions and green chilli. Saute until the onions turn translucent.
4. Add the ginger garlic paste and saute until the raw smell leaves. Now add the chopped shallots and continue cooking the onions till it turns golden brown.
5. Add the tomato puree and close the lid and cook for about 3-5 minutes.
6. Add all the masalas and salt, let it cook for 2 minutes. Add the mushrooms and mix in with the masala. No need to add water as the mushrooms will leave some water while cooking. If needed add 2 tbsp water.
7. Once the mushroom is cooked, add 2 tbsp of fresh cream and cook for 3 more minutes.
8. Add chopped coriander leaves and switch off.
Notes
1. If you don't want to add shallots, increase the quantity of the sliced onions to three.
2. If you want a gravy, add more water while cooking the mushrooms.
Until next time,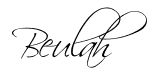 Share this post if you found it useful!