Kulfi is a frozen dairy dessert that is very popular here in India. It is denser and creamier than ice creams since it is not whipped like how we make ice creams. Personally, I love kulfis more than ice creams. The traditional kulfis are made by stirring and cooking milk for long period of time, I have not stirred it for very long, I cooked the milk for only 45 minutes and still I got some tasty yummy kulfis! I love adding khova to my kulfis and this pista kulfi is my most favorite but for this recipe I did not use khova, instead I have added cream.
Kulfis can be made in different flavors just like ice creams, this strawberry season I made this strawberry kulfi. It tastes absolutely delightful!! Even my 'sweet hating' husband loved it! The mildly sweetened kulfi along with the slightly tart strawberries makes the perfect tasty creamy kufli!
I love these matkas or small earthen pots! I used to save these pots when ever we used to buy kulfi from shops and I loved using them for this recipe! You can make these kulfis in such matkas or kulfi moulds or simply pour in any bowl.
Other kulfi recipes
STRAWBERRY KULFI
Preparation time 10 mins | Cooking time 45 mins | Serves 15
Ingredients (My 1 cup = 240 ml)
Full fat milk - 1 litre

Corn flour / Rice flour - 2 tsp

Strawberry pulp - 1 and 1/4 cup

Condensed milk - 1 tin (400 gms)

Fresh cream - 1/2 cup

Sugar - 6 to 10 tbsp (check notes)

Cardamon powder - 1/4 tsp

Salt - a pinch

Pistachios and almond slivers - 2 tbsp
Here are some other Strawberry Recipes
Method
1. Chop the nuts and toast in a microwave for 10 seconds.
2. Heat the milk in a heavy bottomed pan, over medium flame till the mixture boils.
3. Let the milk simmer uncovered, stirring constantly. Add the cornflour/rice flour mixture.
4. Keep stirring until the milk reduces to almost half.
5. Stirring constantly prevents the milk from sticking to the bottom and burning. Also it prevents the skin (malai/aadai) from forming.
6.
When the milk is reduced to half and thickens, add the condensed milk and keep stirring.
7.
Add the fresh cream and continue to stir. Add half the sugar (you can taste and add more if needed later) and keep stirring.
8. Switch off the flame and let the mixture cool slightly. Keep stirring often.
10. Add the cardamom powder and salt. Put it back on flame and continue stirring.
11. Add the chopped pistachios and almond slivers. Reserve some for garnish.
12. Once cooled pour into kulfi moulds or matkas and cover with aluminium foil and freeze for 8-10 hours or overnight.
Notes
1. Take the corn flour in a small bowl and add little milk to make a smooth paste and then add it to the milk.
2. Do not add all the sugar mentioned at the beginning. After adding the strawberries, taste and add more if needed. My berries were not too sweet so I had to add lots of sugar. You might need less if your berries are sweet.
3. I cool the milk mixture slightly before adding the strawberry puree as very tart berries can curdle the milk. If your berries are not very tart, you can add the puree directly.
4. You can add saffron strands too. I didn't have any.
5. If using kulfi moulds, remove from freezer just few minutes before serving and run the base in warm water or even tap water. Unmould in a plate, chop it into into small cylinders and garnish with pistachios and almonds.
6. I have used one drop of americolor deep red.
7. Use only full fat milk. I used Aavin green packet.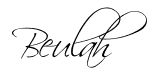 Share this post if you found it useful!