I make lots of ice cream at home and I always use whipped cream and fresh cream combination to get a creamy and rich ice cream. But I had many readers write to me saying they are not able to get whipping cream and is there any other way to make home made ice creams. So I went about searching for ice cream recipes and I landed here.
This ice cream is made using only milk and fresh cream. Very easy and simple to make, I used my blender to blend all the ingredients together and it took about 5 minutes.
Check out my other mango ice cream recipe too.
MANGO ICE CREAM
Preparation time 5 mins | Setting time 8 hrs
Ingredients
Mangoes - 2 cups pulp ( I used 2 large mangoes)

Full fat milk - 1 cup

Fresh cream - 1 small pack

Sweetened condensed milk - 1 can
Here are some other ice cream recipes
Method
1. Add chopped mangoes in a blender and make a smooth pulp.
2. Add 1 cup of boiled and cooled milk and blend again.
3. Add the fresh cream and blend again.
4. Add the whole can of condensed milk and blend again.
5. Pour the smooth mixture in a container and close tightly. Or cling wrap and then put the lid on and put it in the freezer for 8-10 hours.
6. Enjoy once ice cream sets.
Notes
1. Choose ripe mangoes.
2. Use a blender that has a tall jar.
3. Add more sugar if you feel the ice cream is not sweet enough.
4. Make sure you keep the box tightly closed when leaving it in the freezer. If the box has a loose lid, cling wrap and then place the lid tightly. This is to avoid ice crystal formation.
Until next time,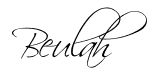 Share this post if you found it useful!